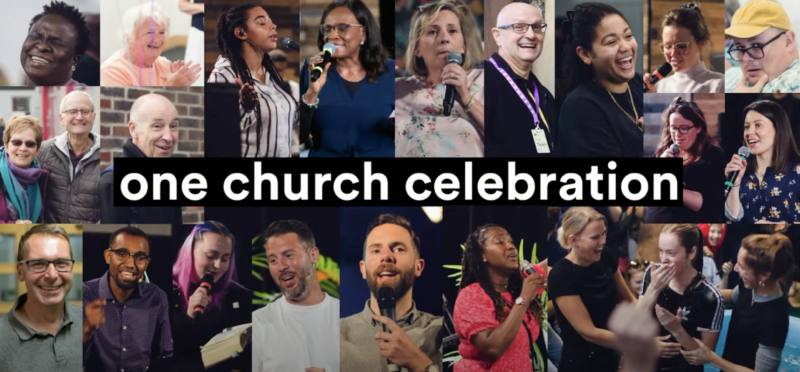 Sunday 02 October: One Church Celebration & Eldership Appointment
On Sunday 02 October we gathered together as One Church to celebrate all that God has done, is doing, and is yet to do. It was a significant moment as we appointed three new elders, prayed for Dave & Liz Holden, and commissioned the church as a whole to move into the next chapter of our story.
"Get prepared for a new commission for us as a people...this is an opportunity for commitment to say you are in". We believe God is prophetically inviting all of us to step into the commission he has for us as a church.

There are three ways you can get involved in playing your part in the next phase of the story of our church family;

1. Join a Community. But don't just join one, be part of one; commit to playing your part as we make disciples, family members, and missionaries, of all nations, to the glory of God, in the places where we live.
2. Pray. Enough said! Pray for the building of this local church, and significant kingdom advance.
3. Commit your time, talents, and treasure. What gifts has God gifted you with? How can you use them to serve his purposes? What resources has God blessed you with? How can you use them for his glory? Is there a place within church life where you can serve to build this local body as we imagine a truly diverse, multicultural, inter-generational, multiplying church; raising leaders, planting churches, impacting communities with the good news of Jesus?