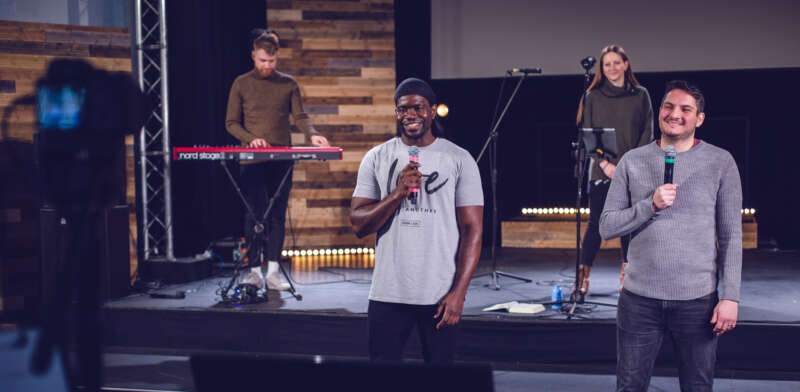 Sundays
Due to Covid restrictions, we are not currently meeting in our usual locations. Instead, we'd like to invite you to join our live-streamed Sunday services at 10:30 am each week over on our YouTube channel...
Join us live on Sunday 10:30am 
We may not be able to meet together in the same room but we can still gather to worship Jesus and hear from Him together from the comfort of our sofas! So get yourself a coffee, grab your bible and come ready to meet with God. In the mean-time why not subscribe to our YouTube channel?
Join us this Sunday from 10:30am by clicking the button below:
What about our Youth/Kids?
It's been really exciting to see a whole load of new initiatives taking shape in this time and Youth work at New Community Church is no exception. Our Youth group still meets on Tuesdays, 7-8pm (only this time on Zoom - a video platform!) to build community, study the word, encourage one another in the spirit and have fun! We also have daily devotionals going out on Instagram.
Email Cyril our youth leader for information on how to get involved and connected into the Youth community. 
We also have a fantastic online kids church - you can check out a glimpse of what it looks like here - if you want to be able access kids church, please drop us an email here.
When will we be meeting in person again?
Following the success of our in-person Easter meetings, we will slowly be re-introducing in-person gatherings over the coming weeks. From 25 April we will be adding in-person (non-streamed) meetings, including some children's ministry. We will be updating you on more details soon (make sure we have your email address to get the updated news first!)