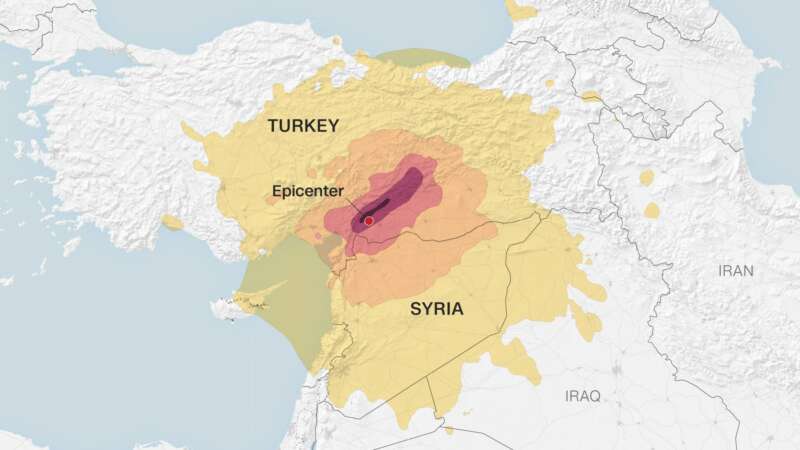 Turkey/Syria Earthquake Response
Following the recent devastating earthquake across south eastern Turkey and northern Syria, our friends at the Unreached Network have provided an update on our church's response, both on the ground, and how we can help from the UK.
Andy McCullough reports;

In Turkiye, this is felt to be a major disaster, with requests for international assistance – highly unusual for this proud and independent nation. In Syria, with infrastructure already non-existent through 12 years of civil war, the prospect is even bleaker. Many communities are remote, roads and airstrips ruined, and the logistics of getting emergency assistance to those who most need it, highly complex.
The Turkish Church is very good in a crisis. The unity and relational connections between believers across the nation, already strong, provides an incredible springboard for action in emergency situations. I've never met a people like the Turks for their ability to drop everything and respond fast, in a well-coordinated manner. Sadly, the church in Turkiye is far too used to having to respond to crisis situations. Members of churches from our family are already on the ground, serving hot food and responding to urgent need.
Our contribution, from outside the country, will be to pray and to give. Many have been reaching out and asking how to do these two things.
You can read the whole article and keep updated here via the Unreached Network blog.
Two practical responses:
Prayer: Friday 10th Feb, 7-8pm UK time 
https://zoom.us/j/95328361775?pwd=ZEFaa3YxekR2SEFobVZpM1F5Y1RBUT09
Meeting ID: 953 2836 1775 Passcode: Catalyst
Giving: via Catalyst Network of Churches
Account Name: Catalyst Network of Churches 
Account Number: 65626678
Sort Code: 08-92-99
IBAN code: GB24CPBK08929965626678
Reference: 'Earthquake appeal'
Are you able to claim Gift Aid? Click here to fill out the Gift Aid Form.