Update: 10 September
Last night at the One Church meeting, we shared a bit of an update on where we feel we are at and where we think we may be heading this term. In case you missed it, or you just want a reminder, here's a summary of the main points.
As we have previously talked about, there are a few big things that we need to remind ourselves of:
Jesus is building his church! We really believe that Jesus is building his church, its future is not dependent on any leader or decision we make or don't make.
We want to honour the government and obey the law. There is a difference between guidance and law. As the government announces new changes, as instructed by scripture, unless something is contrary to the gospel, we want to honour and obey.
We need to adopt a posture of faith not fear. God is in control. Stay calm and have a read of Psalm 46.
We are preparing and not predicting. This continues to be a fluid and changing situation. As such we are preparing for all scenarios, and learning the lessons of James 4:13-15!
Our current thinking on meeting publicly.
A number of months ago we stated that certain conditions would need to be met before we were comfortable with starting public meetings. They would include things like the ability to worship but also, crucially as far as we are concerned, the ability to ensure that people feel safe and comfortable and that no one (particularly the vulnerable) are excluded. These things still stand.

That said, this term, subject to government guidance (and we await absolute clarification), we will;
Continue to meet primarily online but plan to gradually introduce live congregations at some of our meetings.
Encourage Communities (again within the law and where individual members are comfortable to do so) to meet physically together if it is possible to do so. Some Communities will remain online, some will be a hybrid of online and in person. The rule of six opens up many possibilities for a number of our Communities.
Explore how our Venue and One Church meetings can include an element of live in person attendance.
Explore what Sunday meetings with live in person attendance might look like.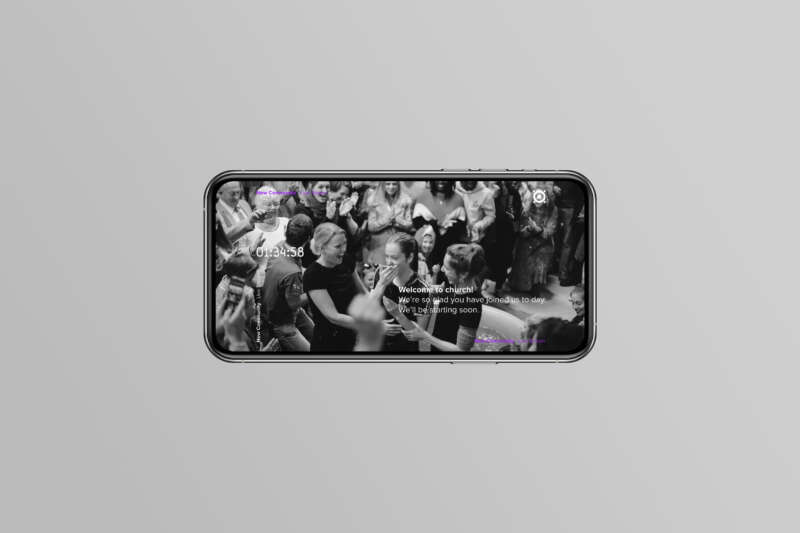 Some news and details for this term
Sunday Guest Speakers
We're excited to announce that this term we will have a number of guest speaks with us; Esther Swaffield-Bray (from IJM) will be with us on Sunday 27 September as part of our IJM Sunday, and then later in the term Paul Ilo (pastor of Higher Place Church) and Terry Virgo (founder of Newfrontiers) will be preaching.
New Prayer Meeting
Starting on Sunday 13 September (09.00-09.40) we will be launching a new weekly One Church prayer meeting via Zoom. Join us as we pray for our nation, our communities and our church. If you have connected with us and we have your email address, you will be sent the link. Come and pray!
Baptisms
We're excited to be having baptisms on Saturday 10 October. If you would like to be baptised please contact office@newcom.church and we will get in touch.
Communities
We are asking everyone to re-sign up for Communities this term. You can find the full list of Communities here. Some will be meeting online, some in person and some a hybrid. Get signed up!
Priority focus this term: Multiplying Missionaries
At New Community we talk of being disciples, family members and missionaries. This term our focus is going to be on growing as missionaries. Have a watch of this short message from Jon explaining the plan
Mission Shaped Living Course
Mission Shaped Living is an excellent 8 week course that helps us further understand the why and the how of evangelism. It has some great small group guides for both participants and leaders. You can see a sample of the course here.
The whole church will be going through the course across the coming term and the 8 weekly sessions will be split into 4 that will be done within communities, 2 as venues and 2 as one church. This format will allow for regular contact with communities as well as opportunities to connect with the wider church. The weekly schedule is below.
Next Steps for you to take
Confirm your community
At the start of a new term it's the perfect time to confirm what community you're a part of. If you're someone who is already part of one and wants to stay in the same one then just let your community leader know.
Join a community 
If you're wanting to join a new one then visit newcom.church/community to sign up.
We are going to be ordering a Mission Shaped Living booklet for everyone who signs up, so to make sure we have accurate numbers and can get your booklet to you in time please confirm with your leader / sign up to a new group by 14th September.
The schedule for the course will be as follows:
23 Sept Venues - Session 1: Being Sent
30 Sept Communities - Session 2: Confidence
7 Oct Communities - Session 3: Courage
14 Oct One Church - Session 4: Compassion
21 Oct Communities Social / Outreach
Half Term Break
4 Nov Venues - Session 5: Connecting
11 Nov Communities - Session 6: Continuing
18 Nov Communities - Session 7: Conversion 
25 Nov One Church - Session 8: Mission Shaped Living
December - Christmas Outreaches & planning next steps for New Year