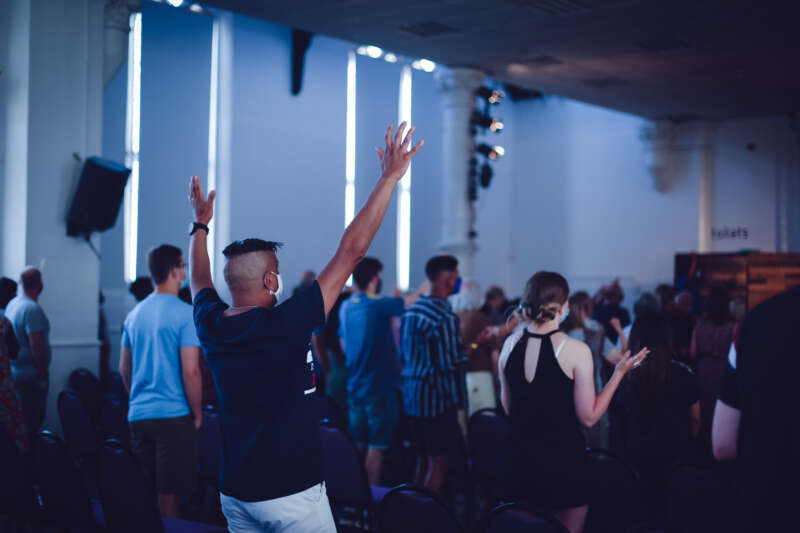 June 2021 Update
Following the latest announcement from the Prime Minister this week, I just wanted to briefly update you on our plans for the rest of the summer term, and invite you to come and pray as a church family.
Keep Going!
Romans 12:12 has been a bit of a "go to" verse for several months now, and I really want to encourage you to keep on being a people who "Rejoice in hope, be patient in tribulation, be constant in prayer." 
Truthfully, the longer the current situation goes on, the harder it is to keep doing those things. This is where church community matters more than ever, we really need one another. 
We are in a teaching series called "Belong", looking at what it means to be a part of New Community and how we can grow as disciples, family members, and missionaries, for this is what we are! You cannot grow in these things in isolation, it is only possible in the context of community with others.
It doesn't matter how good you are doing, or not doing, how well you've done, or not done, we are all needy and we are all needed. Over the next few weeks, keep going, keep looking out for people, keep praying, keep attending, keep serving, keep giving, keep loving, keep believing. Together, we will emerge out of this season, and one day we will look back and see all that God has done in us and through us. Keep going!
Prayer Nights: 30 June & 01 July
One of the things that has marked the last year and a half, has been our desire and commitment to pray more (probably than ever before!) We are going to again gather to pray together on two nights;
Wednesday 30 June 20.00 - in-person prayer meeting at The Centre. Tickets and information can be found here.
Thursday 01 July 20.00 - online prayer meeting via Zoom. The link can be found via ChurchSuite. If you have not got access to ChurchSuite yet, then please click here.
We hope to see you on at least one of the evenings as we continue to constant in prayer (Romans 12:12).
Sundays
We will continue to meet for the remainder of the summer term at our building in Station Road at 10.30 and 15.30 for in-person gatherings. We would love to see everybody gathering back in-person but we recognise that some people are not yet in a position to be comfortable to return in-person, and so we will continue to stream our 10.30 meeting for the rest of the summer term. You can find out more information about Sundays, and book in here.
Sarah Blowers
Last Sunday (06 June), with sorrow and rejoicing, I shared with the church the news about Sarah Blowers. If you missed what was said, you can watch it back again here.