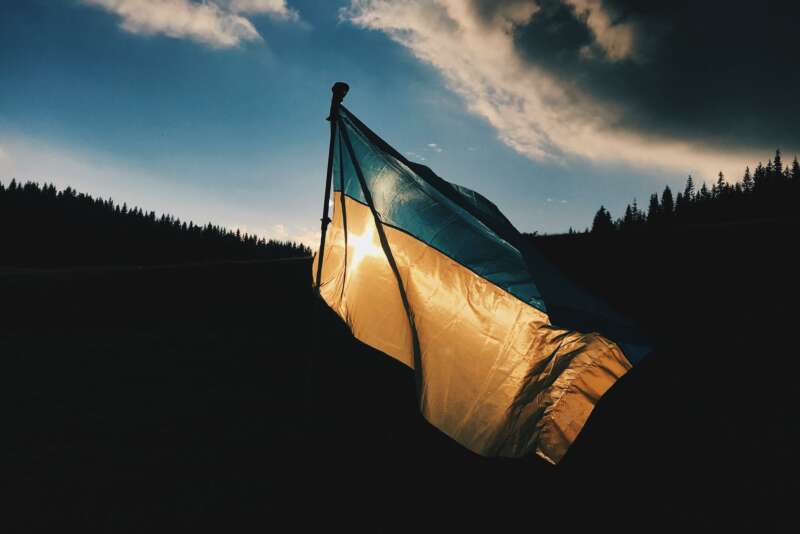 Ukraine: Prayer & Support Update
Updates, news, videos, and prayer points for the ongoing (and worsening) conflict in Ukraine.
04/05 Update
We've had a number of updates from other churches in our wider family of churches that are involved in helping serve Ukrainians. The video below is an update from Andrey Bondorenko, who is an apostolic leader of Newfrontiers churches in Ukraine. His update covers organising support for Ukrainians in warzones and to helping people flee to other countries, but also how the conflict has provided unique opportunities to proclaim the gospel and plant churches to serve refugee communities in Ukraine and elsewhere.
You can also follow updates of a Newfrontiers church called Christian Centre Brașov, who are a Romanian church, currently hosting 44 Ukrainian refugees. 
This church is doing an incredible work and it has given them both fresh links into the local community as well as new opportunities to express God's love in a very practical way. The whole church is involved in this work and it has brought them together in a surprising way after being separated due to the COVID pandemic.
You can read the full story here.
Finally, you can give to the Newfrontiers Ukraine fund, which supports the work of the churches in Ukraine, Romania and elsewhere here.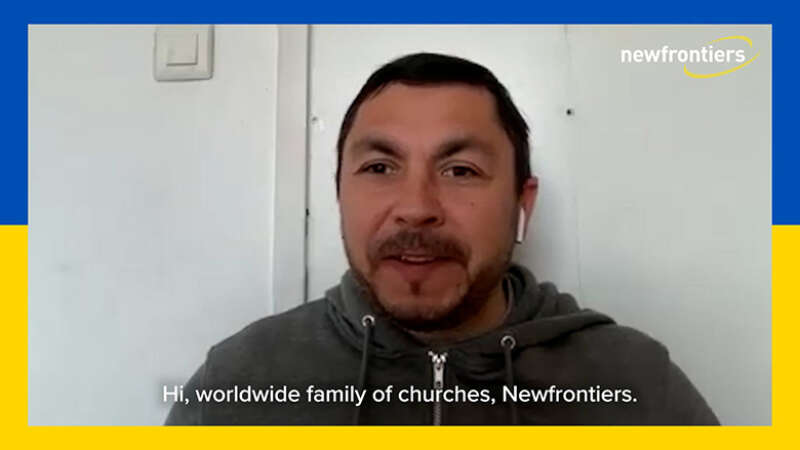 Here are some prayer points from our New Ground contacts in Ukraine:
Prayer for cities surrounded by the army. Protection for volunteers.
For Christians to be guided by the peace of God in decision making: many are making long-term decisions too quickly (eg, where they should settle)
For the team to make clear strategic decisions, especially how to help people (including financially)
That they would find established churches in safe places who can help with planting
Wisdom for church planters and their families, balancing personal and family needs with their evangelistic objectives.
News and needs update from our churches;
Many of you will have seen that Redeemer Church in Maastricht sent a van loaded with supplies to Krakow, Poland earlier this month and are now planning their next trip. The needs have changed rapidly over the last few weeks and through our contacts in Catalyst we know that currently it is non-perishable food, sanitary products, nappies and children's clothes. The churches in Holland are working together to support Redeemer but we can play our part by supplying finance so they can purchase exactly what is needed.


In addition, the church in Krakow has been taking supplies to the Ukrainian border in vans or lorries, and coming back empty while there are many refugees to transport. They have requested we purchase a minibus to take supplies and can be left with them. The team at Redeemer are now trying to source a minibus for this purpose.


If you are able to help financially, the current estimate for a minibus and supplies is in the region of €15,000 (£12,750), please transfer funds to New Ground and we'll pass it across to Redeemer. Churches in the Euro-zone can transfer direct to Redeemer. Please use the reference 'Ukraine support'.


Sterling (New Ground) - Account name: New Ground Churches, Sort code: 30-91-72, Account number: 03004165
Euros (Redeemer) – Account name: Redeemer Int Church, Maastricht, BIC: INGBNL2A, IBAN: NL65INGB0009313275